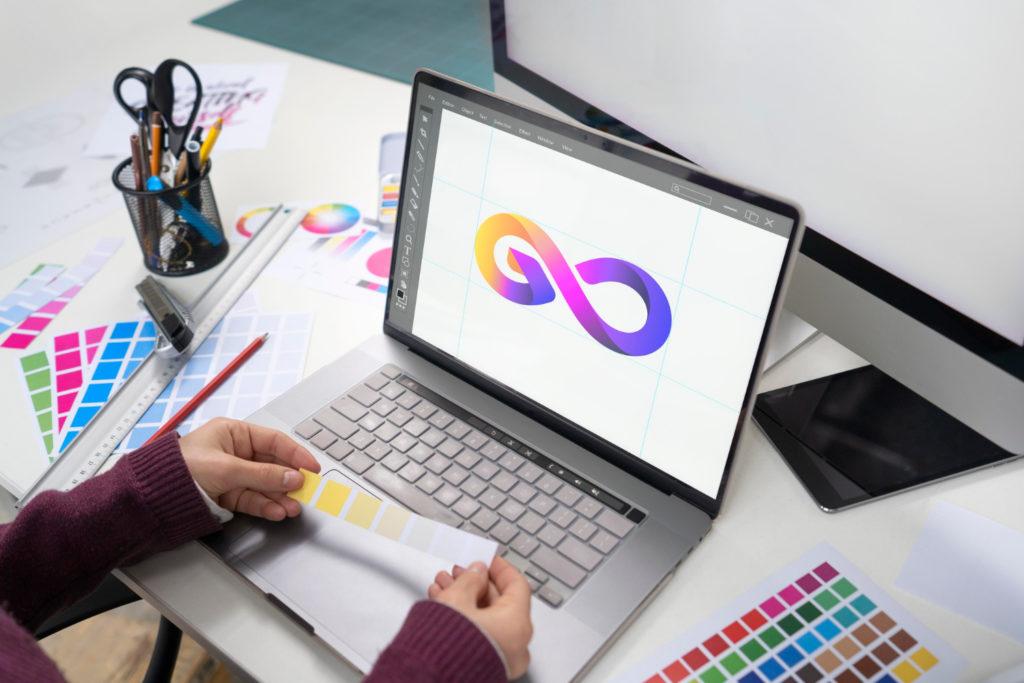 User interaction design or UX design is what website creators use from the experience of interacting with users. This includes the entire process of creating a product, including aspects of branding, design, usability and features. 
You encounter the principles of UX design whenever you use an application created by a large company, or one of their products.
UX design is what makes an app or website enjoyable and easy to use.
However, despite the popularity of the concept, the basic principles of UX/UI design are still poorly understood by many designers. In fact, there is ongoing debate about how to define this term. Many designers vaguely understand what it means that UX design is user-oriented. Moreover, it can be even more difficult to put this into practice.
In this article, we will introduce you to the 7 most important principles of UX design and show you how to use them.
This is the most important principle in UI design. Developers are becoming more adept at creating complex web design frameworks. They can sometimes design websites in such a way to impress their fellow designers. Not for the convenience of users.
1. Focus on the site visitors.
There are many design options – not all of them are user-friendly.
An elegant combination of form and function is important. By integrating the user experience into your web design at the earliest stages, you will get a website that is truly user-centric.
Applying this principle requires careful consideration of how your users will interact with your site.
The most practical way to apply this principle for web designers will depend on the type and size of the organization. Can you hire a specialist or sign a contract with a third-party company? For small businesses, you may have to create your own user feedback mechanisms.
2. The principle of web design. Sequence.
Consistency means that the design and functionality remain the same for all your pages and products. Many of the most popular and successful applications and websites use similar templates for user interfaces on different resources, be it the placement of buttons or the way menu systems "flow".
For this reason, users will come to your site with an already existing idea of how everything "should work", and it is important to respect this. While you shouldn't copy your competitors' apps and websites, creating an interface similar to market-leading websites can help users navigate your pages easily. 
The more familiar the page looks, the easier it will be to use it. The more comfortable your interaction with users will be.
The implementation of this principle should be approached using three methods:
First, you have to consider all the ways your users interact with your site. It is important to use the same design in all these systems. This means integrating your website design with your apps and your ecommerce store.
Secondly, you should not be tempted to try new crazy ideas. While innovation is important for web design, it should never interfere with usability.
Third, you might consider adopting a "design language" as a way to keep your projects consistent: good examples of design languages include Apple's human interface guidelines and Google's material design guidelines.
3. Hierarchy. The basic principle of UX design.
Hierarchy is another key principle of UX design that is often forgotten. At the simplest level, this approach means thinking through all the functions and information that your website will contain. This is then displayed in a tree structure. In it, every aspect of your website "naturally" follows from the latter.
Using this approach at the earliest stage of design gives you many advantages. This will allow your users to navigate your site more easily and find what they are looking for.
It is worth avoiding the temptation to constantly add new plugins and themes to your site. It is important to make everything simpler with a logical approach to design.
The implementation of the basic principle of hierarchy in web design should begin with the development of an information sequence. This can then be used to create a sitemap. This sitemap should contain everything you want to embed into your website. Based on it, you can build a design hierarchy that links your pages in a consistent and logical way.
4. Context is key in UI design.
One of the key findings of the UX/UI design approach is that context is an extremely important part of how users interact with your projects.
Context in this sense means paying attention to which devices will be used to access your web page. It is important to pay special attention to the fact that browsing from mobile devices is now the main form of web traffic.
Designing with context or setting in mind also means paying attention to a wide range of other factors. Your design can work great when you're sitting in a cool, quiet office. But it may happen that your users will interact with your site in a completely different environment: during a lunch break or in a noisy club.
In practice, there are two main ways to bring a contextual approach to the design process. One of them is the user surveys we mentioned above. The other option is simpler, but perhaps more effective. Do a little "ethnographic" research using your web pages in the same setting as your users.
More recently, a related concept of "emotional design" has appeared. This approach can be used in parallel with the broader principles of UX design and focus on the emotional content of the pages. The basic idea is that users expect web pages and applications to have a different emotional "taste" depending on when, how and where they use them.
5. Give the user control.
This does not mean that you should give users full control over your web pages. Too much information can overwhelm inexperienced users. Your website should remain easy to use, no matter how many additional features you provide.
The web page should work for both experienced users and regular customers. You can hide these advanced options in another part of your site, but they should always be available to those who would like to use them.
Only one "but". While giving users control will lead to better interaction, you should always open an "emergency exit" from these advanced options. 
In other words, a careful balance must be observed here. You should always set confirmation fields so that users don't accidentally break their session. Also think about a "reset" button so they can go back to the default settings for your site.
6. The Principle of Accessibility.
Accessibility means the ease of use of your projects for everyone, including people with disabilities.
It seems that focusing on making web pages accessible to everyone will require a lot of resources. Maybe it's better to spend them on improving the basic design of your web pages?
In fact, these two processes are closely related. For example, if you focus on providing convenience for people with visual impairments, this may mean that you will radically simplify the visual design of your pages. As we saw above, simple design is the best design. It will also be convenient for the "average" user.
7. Usability testing of the design.
The last principle of UX/UI design is closely related to the first mentioned principle. To make sure that your web pages work for your users, you need to implement a continuous rigorous usability testing system.
Usability testing means that the pages your users need are in the foreground and in the center.
The main idea to keep in mind is this: the design process doesn't stop when you publish your web page. You are constantly striving to understand how users actually use your web pages. Then you improve them.
In practice, applying this principle means creating a usability testing model, and there are many resources that can help you with this.
Excellent UX design can become your main principle.
After reading these basic design principles, you will notice that most of them follow from the first UI/UX design principle we mentioned: user orientation.
UX design principles are aimed at simplicity and usability.
It's not a coincidence. The main value of UX design processes is that they recognize a fundamental truth about web design:
You are developing your website not for yourself, but for your users.